FDA Approves Boston Scientific Montage MRI Spinal Cord Stimulator System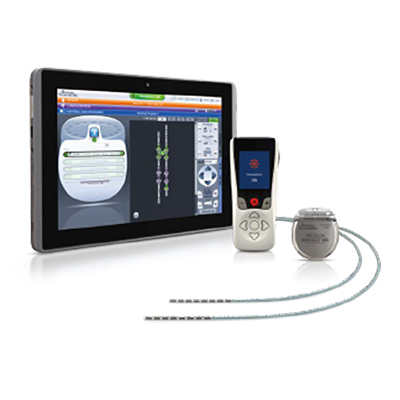 Providing safe access to Full-Body MRI Scans*. Precision Montage™ delivers Multiple Wave forms, all powered by Illumina 3D. No longer compromise Pain Relief for Full-Body MRI — Precision Montage™ MRI couples the most advanced programming proven to provide excellent pain relief and Full-Body MRI.
AVISTA™ MRI LEAD with Heat-Canceling technology
The AVISTA™ MRI LEAD is the only lead designed using Heat canceling technology for safe access to Full-Body MRI Scans. the layers of the lead were engineered to work together to cancel out the RF waves that cause heat, creating a safe environment for MRI scans. this unique construction was also designed for optimal steering and durability.
CLIK™ X MRI ANCHOR – Quick. Simple. Secure.
The CLIK™ X  MRI anchor is streamlined to support the lead transition into the fascia with Quick, Simple, and Secure lead anchoring. this anchor is constructed with radiopaque material so it can easily be identified as an MRI Conditional System when imaged.